Our Services
How We Can Help You
Hear From Our Happy Customers Reviews & Testimonials
"Great To Work With"

I can't overstate how great Polar Aire was to work with!

Mae K.

"Strongly Recommend"

He's professional and pleasant and gives great advice. Have been using Polar Aire for a couple of years and have always been satisfied.

Jewel G.

"Efficient & Effective"

We had Tyler repair our A/C and couldn't be happier.

Ashley

"Recommend Very Highly"

I can't thank these young men enough for being so caring and giving.

Merle C.

"Can't Recommend Them More"

Polar has been so responsive to their customers, I love their service!

Tom P.

"Quick To Recommend"

He has always been extremely courteous, neat, and best of all knowledgeable about our heat pump maintenance and repair.

Nancy

"Top-Notch Company"

It came time to replace my furnace and AC and I received the same great service from start to finish.

Michael D.

"Highly Recommend"

Tyler is very knowledgeable and gave me some tips on how to save on my electricity bill. Also fast, on time and very reasonable cost.

Gerard D.
Signs You Need to Schedule a Furnace Service
We recommend becoming familiar with the signs that your furnace needs to be serviced. Detecting problems with your system early on can help you to avoid major HVAC emergencies and even premature system failure down the line.
Below are signs you need a heating service:
Unusual banging, popping, or screeching noises
A sudden increase in your heating bills
Your furnace turns on and off frequently
Some rooms in your home are colder than others
The burner flame for your furnace is yellow instead of blue
There is cold air coming from your air vents
Your home is never as warm as you want it to be
The temperature on the thermostat doesn't match the temperature in your home
If you're experiencing any of the above issues with your furnace, Polar Aire Heating & Cooling Service. has a solution. Our team takes the time to get to the bottom of the problem before explaining your options to you and implementing the best possible repair. Using state-of-the-art tools and technologies, we can have your system back up and running before you know it.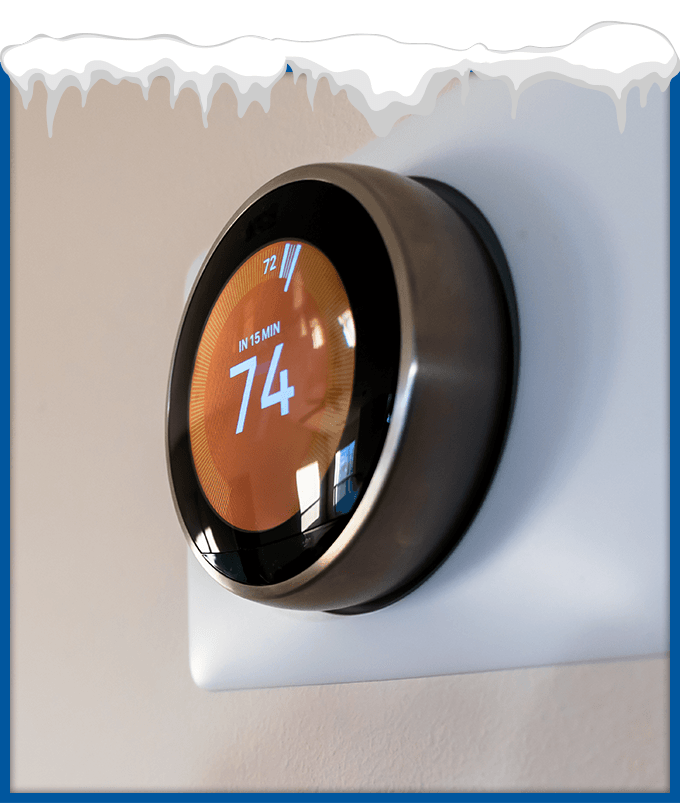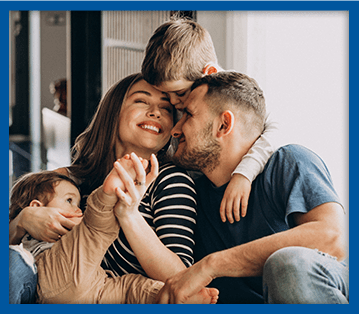 Great Deals
Keep your home comfortable at an affordable price.
The Importance of Furnace Maintenance
Your furnace is a big investment and we're sure you want to keep it in great condition for as long as possible. To maximize the performance and longevity of your heating system, you need to schedule annual furnace inspections and tune-up services. Regular check-ups can help detect minor issues before they turn into major repairs, saving you time and money in the long run. Moreover, well-maintained heaters function more efficiently, leading to lower energy consumption and reduced utility bills. Regular maintenance also ensures that your heater provides consistent and optimal warmth throughout your home, contributing to the overall comfort of your household.
Join our Polar Aire Care maintenance program to get the most out of your furnace. Give us a call to learn more!
Call Polar Aire Heating & Cooling Service. Today!
Since opening our doors in 1981, Polar Aire Heating & Cooling Service. has remained committed to providing the highest quality HVAC solutions. As a locally owned and operated company, we take great pride in serving the residents and business owners of our community and always go above and beyond to ensure exceptional results. Whether you need a minor furnace repair, an emergency system replacement, or a routine check-up, we've got you covered. Our NATE-certified technicians are familiar with all makes and models of equipment and are prepared to take on any service that comes our way.
Hire Polar Aire Heating & Cooling Service. for:
Free service estimates
Affordable service options
Same-day appointments
Emergency Services
Highly rated Carrier products
Licensed, bonded, and insured professionals
Call (816) 253-8985 for professional and affordable furnace services in Olathe. We can also be reached through our online contact form.