Our Services
How We Can Help You
Hear From Our Happy Customers Reviews & Testimonials
"Great To Work With"

I can't overstate how great Polar Aire was to work with!

Mae K.

"Strongly Recommend"

He's professional and pleasant and gives great advice. Have been using Polar Aire for a couple of years and have always been satisfied.

Jewel G.

"Efficient & Effective"

We had Tyler repair our A/C and couldn't be happier.

Ashley

"Recommend Very Highly"

I can't thank these young men enough for being so caring and giving.

Merle C.

"Can't Recommend Them More"

Polar has been so responsive to their customers, I love their service!

Tom P.

"Quick To Recommend"

He has always been extremely courteous, neat, and best of all knowledgeable about our heat pump maintenance and repair.

Nancy

"Top-Notch Company"

It came time to replace my furnace and AC and I received the same great service from start to finish.

Michael D.

"Highly Recommend"

Tyler is very knowledgeable and gave me some tips on how to save on my electricity bill. Also fast, on time and very reasonable cost.

Gerard D.
Signs You Need to Schedule an AC Service
We know you probably don't spend too much time thinking about your air conditioner but being able to identify problems with your system early on can save you a lot of time, money, and energy down the road. You just need to know what to start looking out for.
Below are 7 warning signs that you need to schedule an air conditioning service in Olathe:
Your AC is blowing warm air
Your airflow is uneven or weak
Your AC is constantly turning on and off throughout the day
Your home is humid despite the AC running
There is water pooled around your AC
Your AC is making sudden, loud, or unusual noises
There are unpleasant smells coming from your AC or ductwork
Your energy bills have increased significantly without a corresponding increase in usage
No matter the problem you're experiencing, Polar Aire Heating & Cooling Service. has a solution. Our technicians are equipped with advanced tools and technologies, ensuring fast and accurate repairs every time.
Our team is committed to being there for you when you need us most, which is why we offer same-day and emergency services. Give us a call to learn more.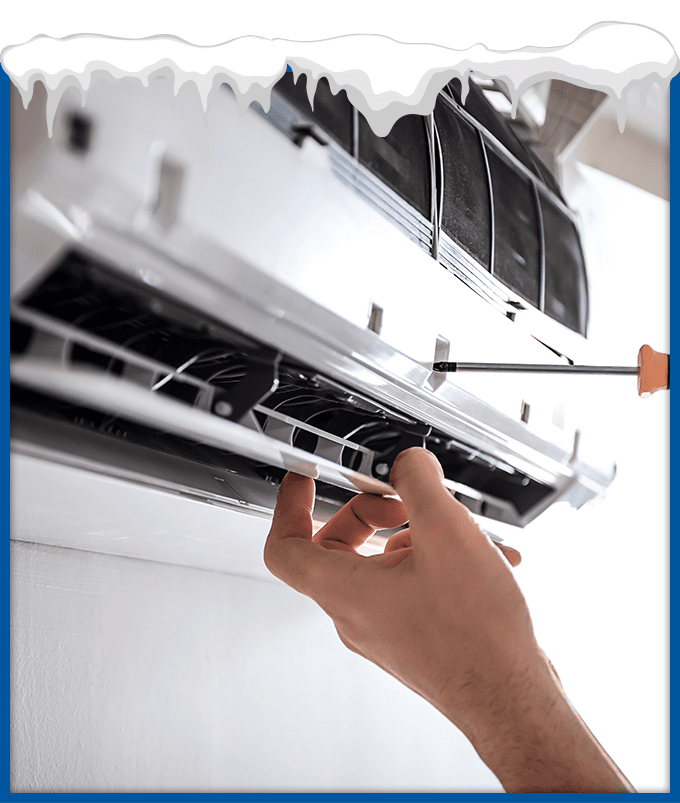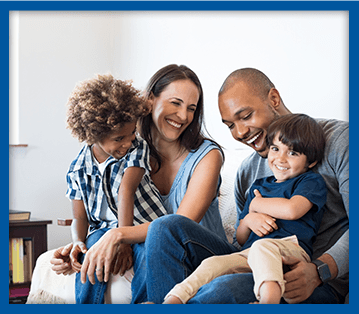 Great Deals
Keep your home comfortable at an affordable price.
How Often Should My Air Conditioning Unit Be Serviced?
Air conditioning units should be serviced at least once per year. Regular maintenance can help ensure efficient operation, lower energy costs, prevent unexpected breakdowns, and extend the lifespan of the unit.
Make sure your air conditioner stays in excellent shape for many years to come by turning to Polar Aire Heating & Cooling Service. for professional AC maintenance. Our experts have designed a comprehensive maintenance program – the Polar Aire Care plan – with your comfort and efficiency in mind. This program includes annual AC and heater tune-ups. Give us a call to learn more.
Why Choose Polar Aire Heating & Cooling Service.?
As a locally owned and operated company, we are committed to providing you with the best air conditioning services at a price you can afford. We understand that your air conditioner plays a vital role in keeping your home comfortable – that's why we always do everything we can to keep your system in good working order.
When you hire Polar Aire Heating & Cooling Service., you can expect:
Fully licensed, bonded, and insured technicians
Top-rated Carrier products
Easy financing options
Excellent warranties
Competitive pricing
Never settle for mediocre service when you can have the very best. Hire Polar Aire Heating & Cooling Service. and rest assured we are prepared to handle all of your home comfort needs. From minor AC repairs to complex system installations, no job is too big or too small for us to take on.
Call (816) 253-8985 or contact us online for AC services in Olathe. We look forward to serving you.